Jyoti Shekar
One of the rights that women are still unable to take for granted is the right to family property, aka, inheritance. Though we have the legal right of inheritance, this remains the least used legal right by Indian women.
In earlier days, the general customary practice was that men used to own real estate and cash, and women used to own the jewellery. The sons used to divide the money and real estate equally after the death of the father and daughters in law used to divide the jewellery equally after the death of the mother.  Since this did not leave anything for the daughters, they were given jewellery and dowry at the time of marriage. Ideally, the dowry money was to be for the benefit of the girl and not for her in-laws to enjoy. But that's what happened.
Also, the patriarchal structure led people to maximise the son's share in ancestral property by trying to reduce the dowry given to the girls; and on the other hand, maximise the son's dowry for their own benefit. This double edged sword effectively left women high and dry, without any property, at the mercy of any man who was supposed to take care of her (father, husband, son etc.)
Today, both in urban and rural India, this still remains a big battle for women to achieve, though we now have laws to ensure women get equal rights of inheritance. The question that is still relevant today is – how many women are actually willing to take their families to court for money?
Aren't we all taught that families come first, their needs are foremost and a women's life is filled with sacrifices? But not anymore. We have examples of women who refused to buy this argument and did something for themselves (and their children in case of single moms!)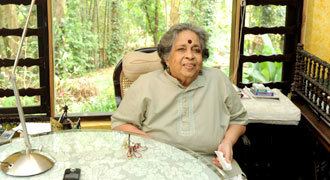 One of the pioneers of this movement was Mary Roy, who is an educator and a women's right activist today. Way back in the 1980s, Mary, who hailed from the Kerala Syrian Christian community, raised her voice against her brothers who wanted to evict her from her father's cottage, when she had nowhere else to go. When they harassed and humiliated her to leave, she claimed she had an equal right to the property and dragged them to court. She won the case and received her fair share of land from the family property. However, as per her wish, it was cordoned off for ever. She fought for her right, not exactly for the money. She later admitted to having done this only for the humiliation caused to her, not because she wanted the piece of land.
She had successfully filed a public interest litigation to strike down the Travancore Christian Succession Act to pave the way for the Syrian Christian women of that region to gain equal rights in the family property. Not only that, she started a school in Kottayam called Pallikoodam, through which she vows to create a more gender equal environment through education.
Remember, this was way back in the 1980s when it was unheard of for women to take their families to court for money. But Mary Roy did, and she won the case.
An admirable trait indeed! Because the majority of women in our society would rather not fight, unless they are pushed to do so to meet their financial needs.
Reminds me of my favourite lines from a Hindi bhajan my mom used to sing often:
Na karein anyaay na anyaay auron ka sahe,
Kayaron se door ho, veer hriday walon ki our le chalo…
So let us salute the women who stand up against wrongdoing without fear and pave the path for us to be able to do the same.
Let us pledge to not be unfair to anyone and not let anyone be unfair to us either.